Originally published at BethCato.com. You can comment here or there.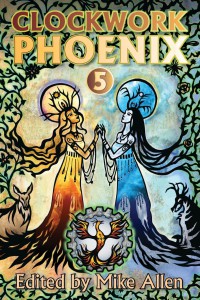 So, I have this story that I love to bits. It was rejected just about everywhere and it finally found a home in the Clockwork Phoenix 5 anthology to much critical (very validating) aplomb. This story is now online for everyone to read: "The Souls of Horses," about the love of horses and the horrors of racism and slavery, all against the backdrop of the American Civil War.
Read the full story here, and also check out the other four stories from Clockwork Phoenix 5 that are now online. The whole anthology features work well worth considering for 2016 Hugo and Nebula nominations.
#SFWAPro